Single phase and Three phase versions
Available in Grain oriented and non-grain oriented electrical steels up to 0.35mm thick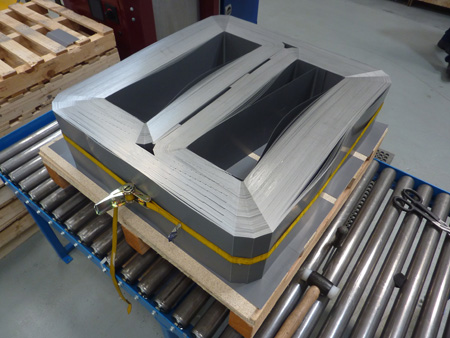 For Details or to Place an Order:
Call: 0151 346 1177
Fax: 0151 346 1207
email: sales@te-uk.co.uk
Unicores have a number of advantages over other types of magnetic cores for general purpose and distribution transformers.
Duo

Distributed Gap

Cruciform

Stepbutt

Butt Gapped

Uncut
Single Phase and Three Phase versions are available in Grain oriented and non oriented electrical steel up to 0.35mm thick.
Call us on 0151 346 1177 for more information.
Click Here to go to the C core page